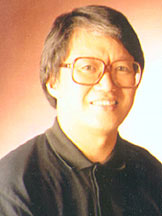 Lau Chin-shek
Lau Chin-shek is one of Hong Kong's most popular leaders in the fight for democracy and freedom. A dedicated and charismatic leader, he has challenged both the British and Chinese governments to improve workers' rights and the quality of life for all Hong Kong people.
Education and Background:
Born in Guangzhou, China, Mr. Lau was educated in Canton, where he completed the senior secondary level of school. Fluent in both Cantonese and Mandarin, Mr. Lau is the director of the Hong Kong Christian Industrial Committee, Hong Kong's leading pro-democracy trade union. He is also chairman of the Hong Kong Confederation of Trade Unions and an executive member of the Hong Kong Alliance in Support of the Patriotic Democratic Movement in China.
Political Career:
Mr. Lau was first elected to the Legislative Council in 1991, representing the Kowloon Central geographical constituency. In 1994, an important labor bill which he had successfully amended to protect workers was withdrawn by the government to great public uproar. Lau Chin-shek resigned in protest and as a matter of principle. In September 1995, he was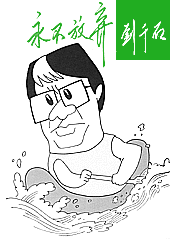 overwhelmingly re-elected with 70 percent of the popular vote. Less than two years into his term, he was ousted by the Beijing-backed Provisional Legislature on 1 July, 1997. Although the 24 May 1998 elections took place under restrictive new rules passed by the appointed legislature, the Democratic Party and our allies participated in the elections in order to give Hong Kong people a voice and a choice in their government. As a result, Lau Chin-shek, representing the Kowloon West constituency, won one of 20 elected seats (of 60) in the Legislative Council.
Dedicated to improving the government's disaster response programs, Mr. Lau was a member of the Disaster Relief Fund Committee. He is a member of the Democratic Party and one of the leaders of Frontier, a political group fighting for full democracy.
E-mail: hkcic@hknet.com